Artificial flowers have their advantages: They're affordable, indestructible, and season-less. When they're used to create out-of-this-world displays like the ones here, they're also surprisingly chic!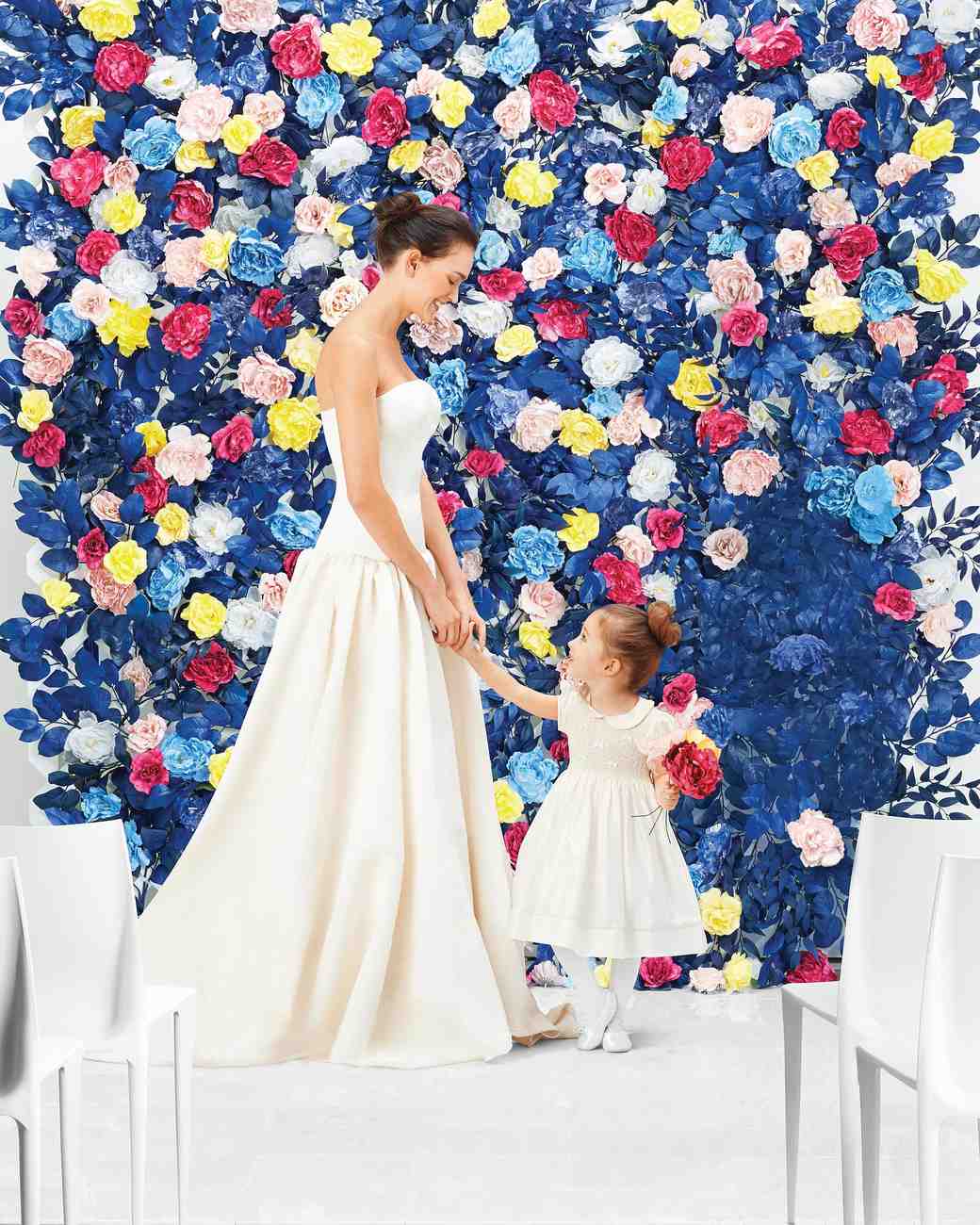 Wonder (Flower) Wall
We love a floral back­drop—but not the cost of doing it. Fortunately, you can achieve the lush look with faux flowers. Here we covered a trellis in silk peonies and roses that we spray­-painted in vibrant colors.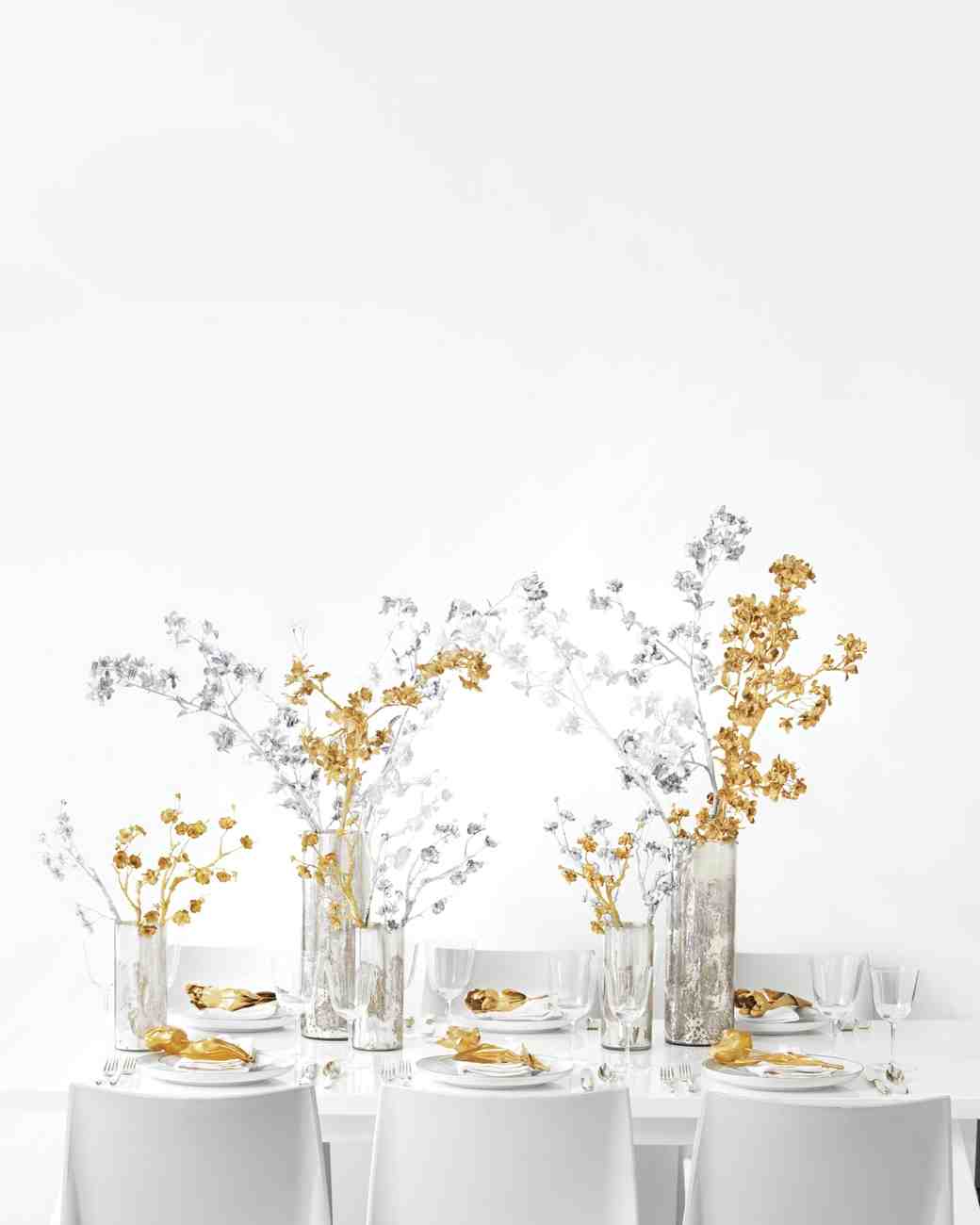 Two sights that signal opulence: precious metals and graceful branches. They come together—without blowing your budget—on this stunning table, where all that glitters is gold, and silver, and white. Pro tip: Arrange vases in clusters of tall and short heights, leaving space between pairs so guests can speak to one another with ease.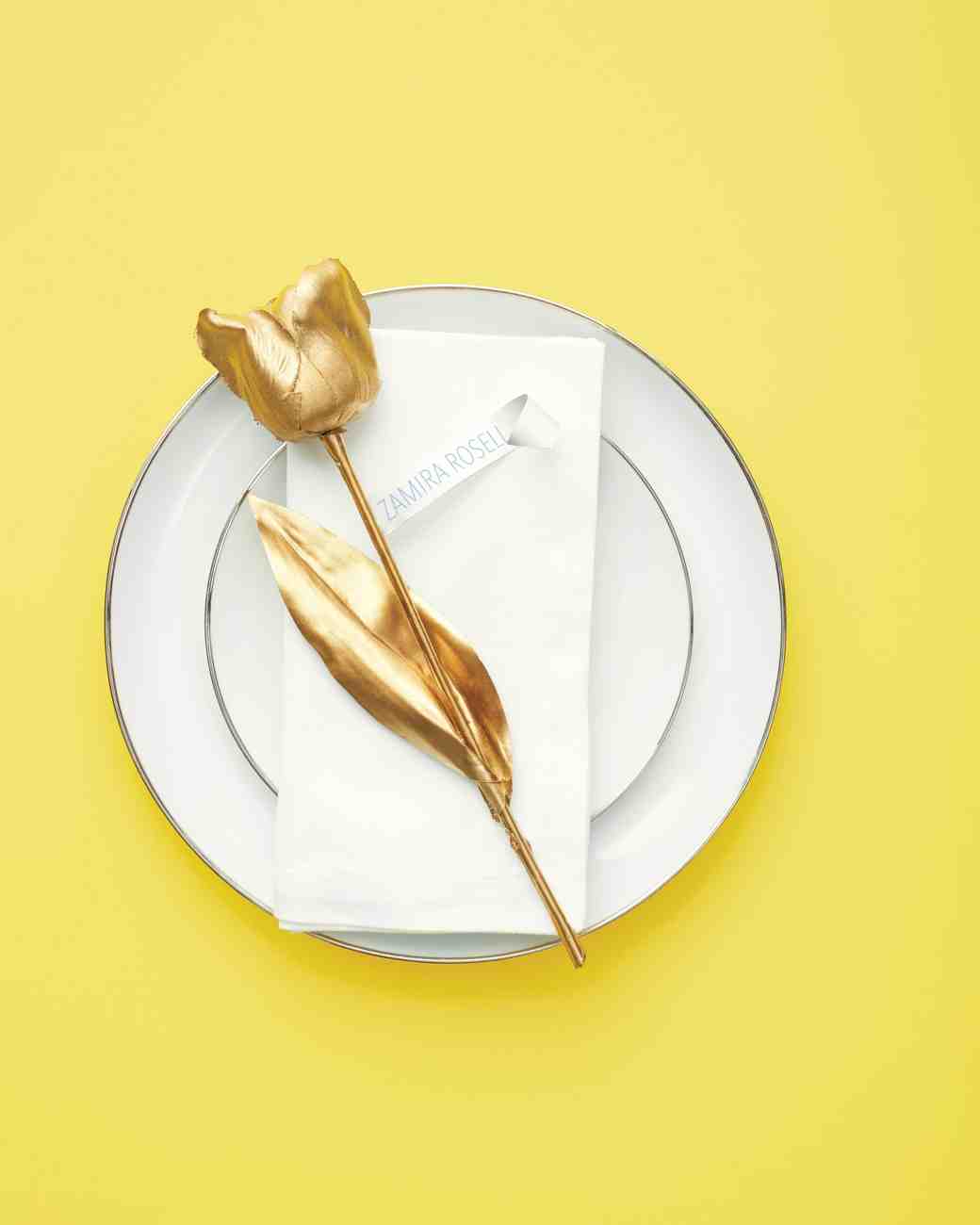 For an even more festive touch, finish each plate with a gilded tulip that doubles as a place card and souvenir.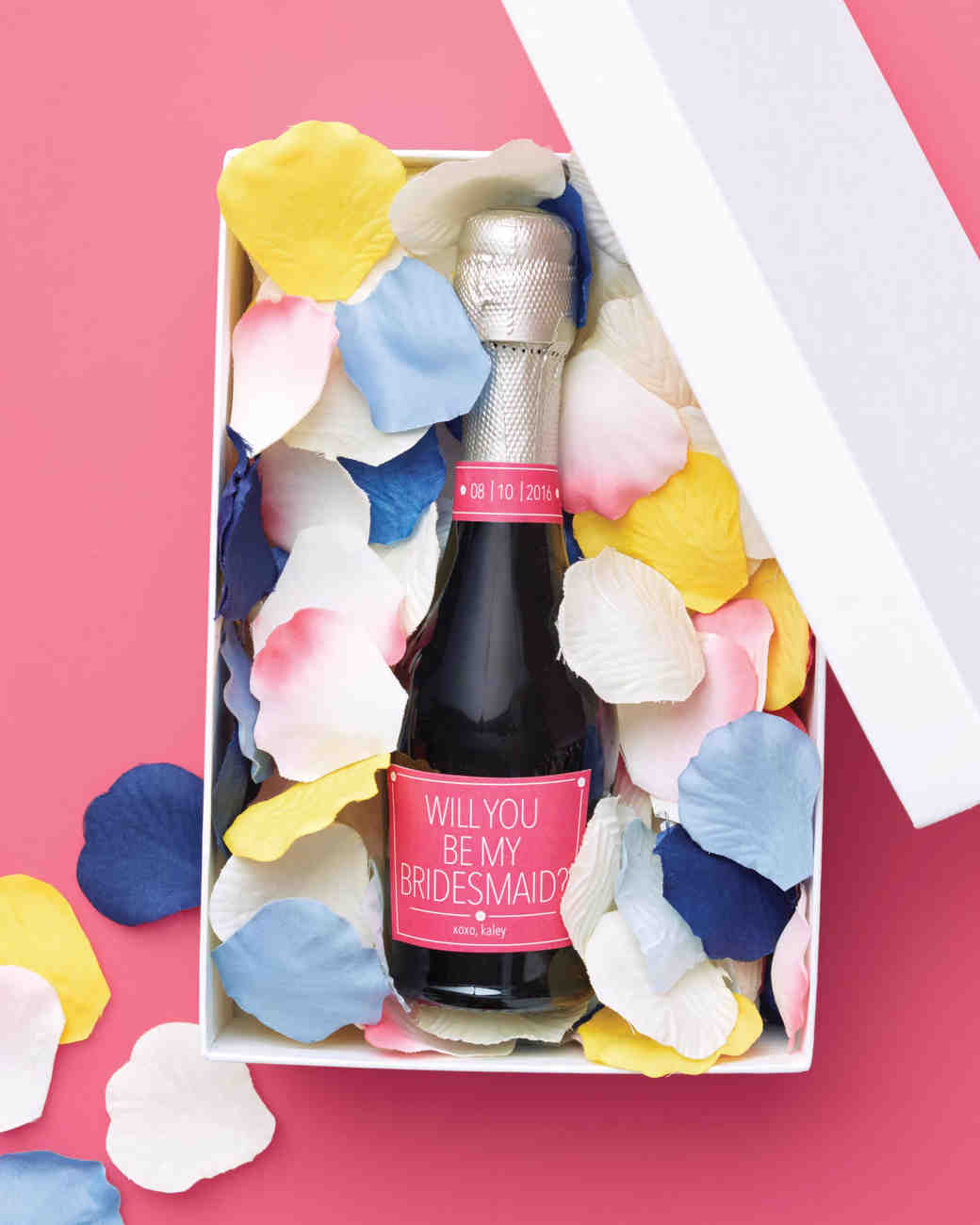 Toast your BFFs with mini bubbly on a blanket of never-say-wilt petals.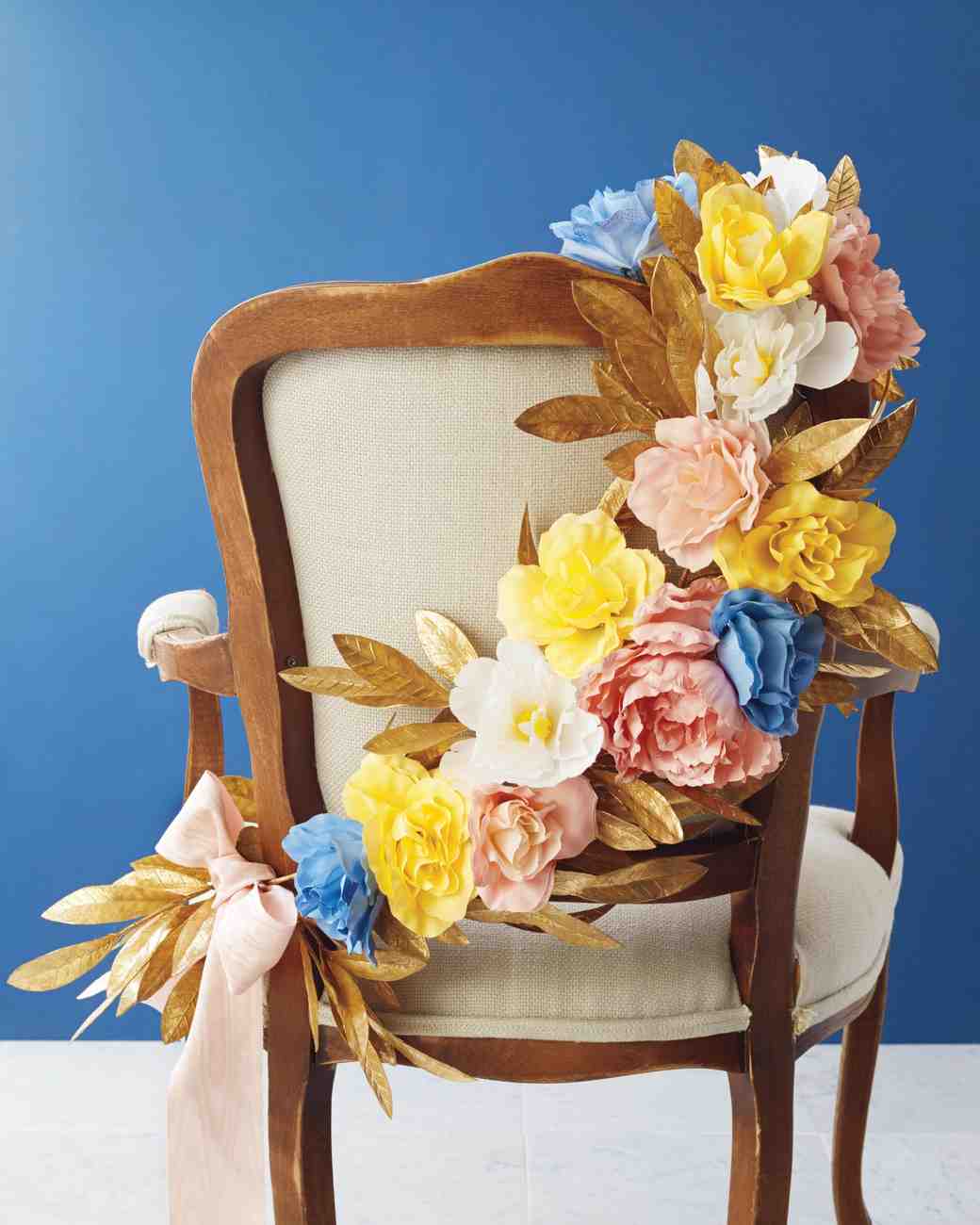 Floral Chair Sash
Add some cheer to your sweetheart chairs with a wreath of gold leaves, pastel peonies and roses, and silk ribbon. Since they're falsies, you won't have to worry when well-wishers bump into them. To make, remove blooms from stems, spray two-thirds in pastels, and let dry overnight. Then, hot-glue blooms to flat leaves on a garland. Add a silk ribbon to the loop on each end of the garland for easy hanging.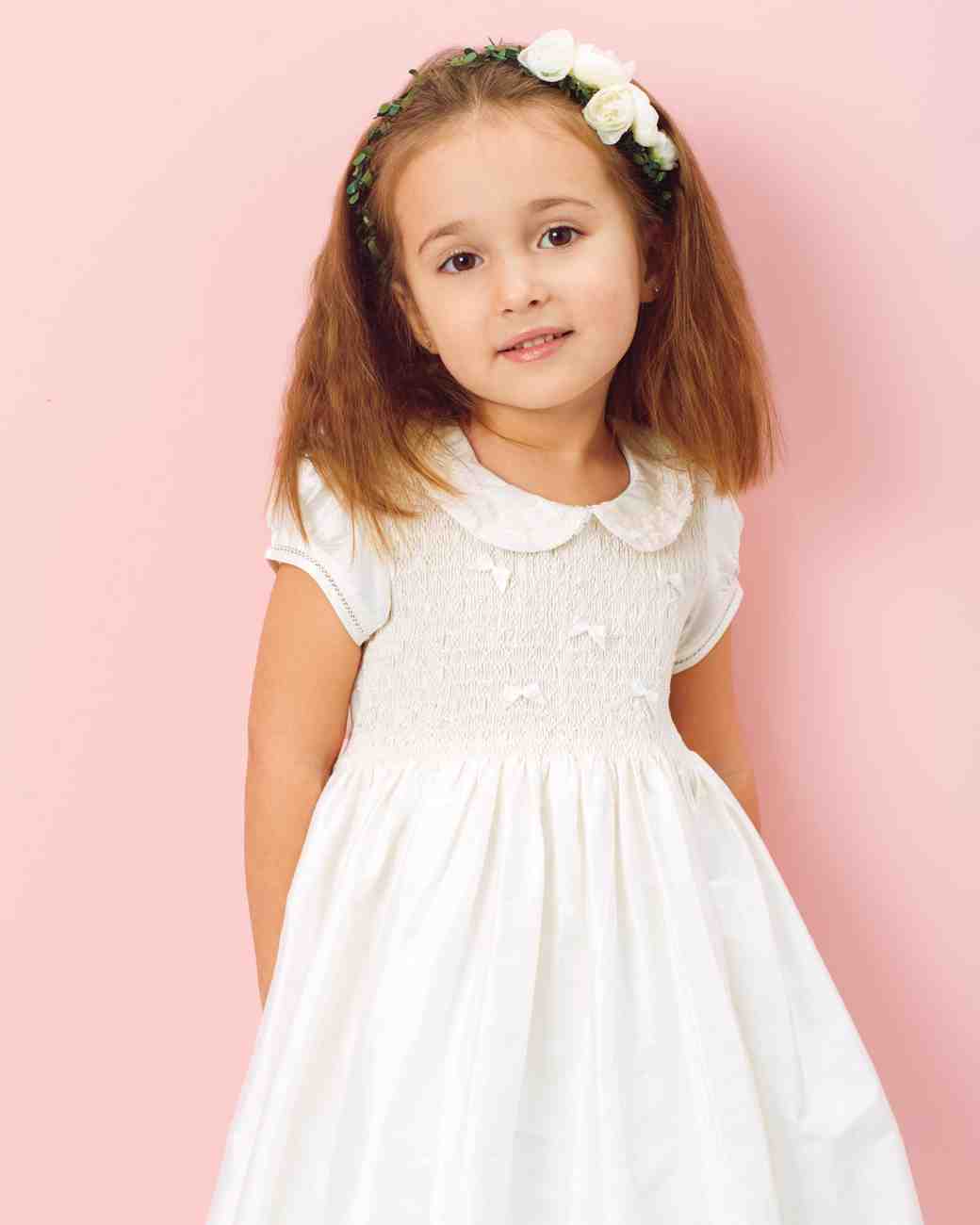 Going faux means your flower girl's hair band will last from the walk down the aisle to her twirls on the dance floor.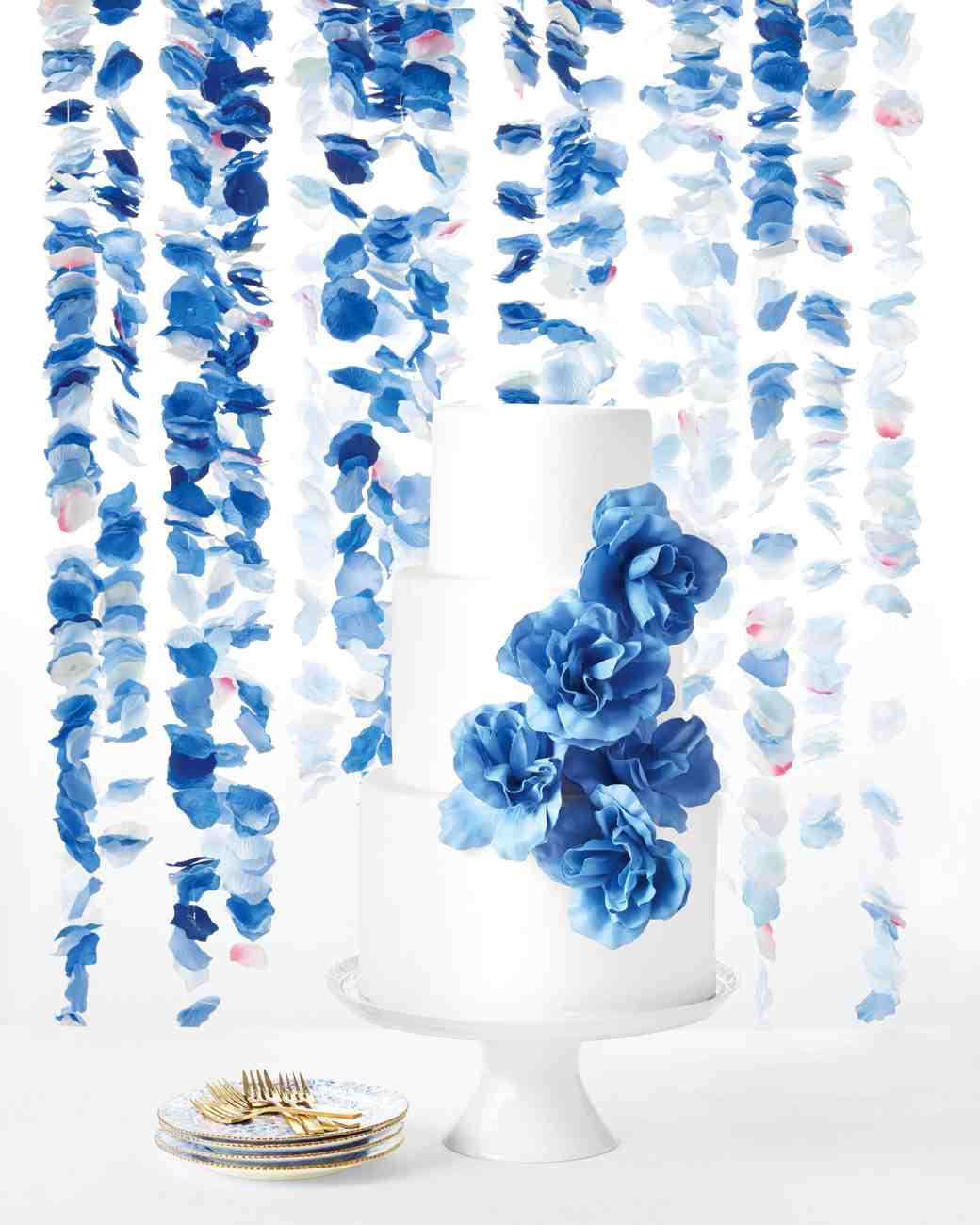 A simple cake becomes a standout focal point when it's topped with flowers. But while real ones can wither by cutting time, fakes dipped in wax are guaranteed to hold their shape. Plus, unlike many fresh flowers, silk blooms coated in beeswax are typically food-safe, so bring on the fake azaleas, calla lilies, and other non-toxic types! To re-create, remove the roses from stems, spray-paint, and let dry overnight. Heat water in a slow cooker on low. Put wax pellets in a plastic container and place in the water to melt. Dip each flower in wax and let dry, then attach blossoms to cake with spikes.
And because dessert is even dreamier when set in front of a fun backdrop, we made these hanging garlands of silk petals strung on clear wire. To make spaces between groups of blooms, add a glue drop where the string and the last petal meet. Repeat until you have enough strands to fill the area you're covering, and tie strands, evenly spaced, to a dowel and attach to the ceiling on hooks.
---
FOR ALL OF LIFE'S OCCASIONS