All right, we know: Fresh flowers are almost always better. But sometimes, faux blooms just make more sense — they're less expensive, there's virtually no upkeep, and they're really the only way to fill your home with handfuls of truly rare varieties. Here's how to bring out the best in these forever flowers.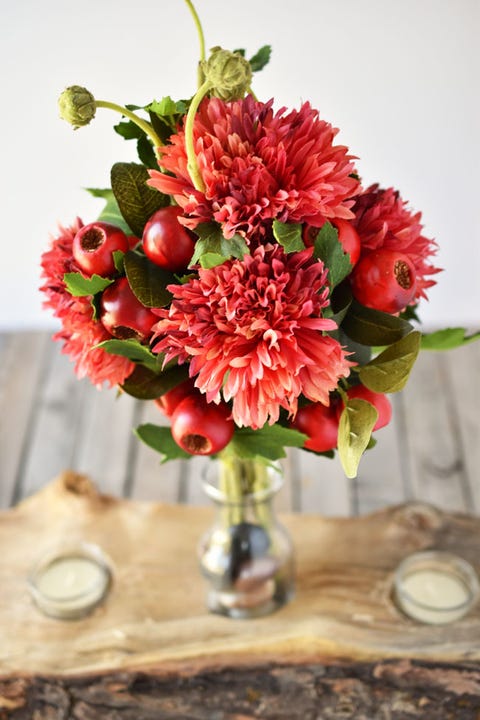 Vary Texture Around the Flowers
Shiny artificial berry pods, smooth leaves, and the rustic grain of a cut wood log contrast the silky petals of these faux mums.
Mix Colors in a Wreath
Faux flowers are the best choice for wreaths, for all of the obvious reasons (unless you really like dead blooms on a wreath after a few days). This wreath by A Pretty Fix has a stylish color-blocked look that puts a twist on the expected.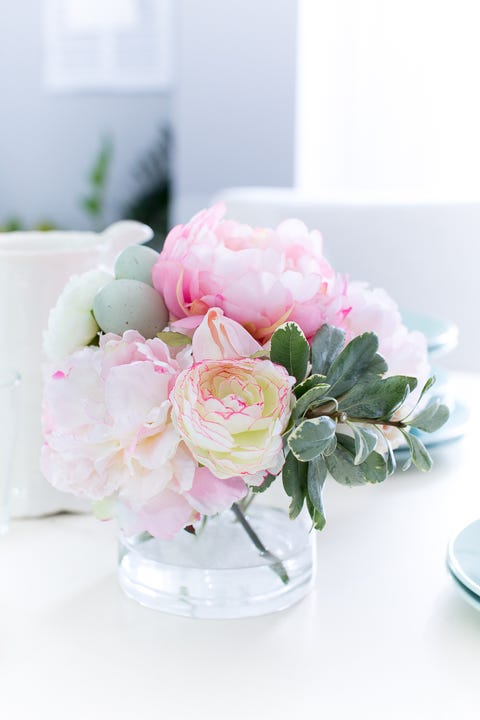 Put Them in "Water"
Our jaws dropped at this elegant arrangement, which puts pretty flowers in water. But, this isn't just any water — it's a craft material that mimics the look of it.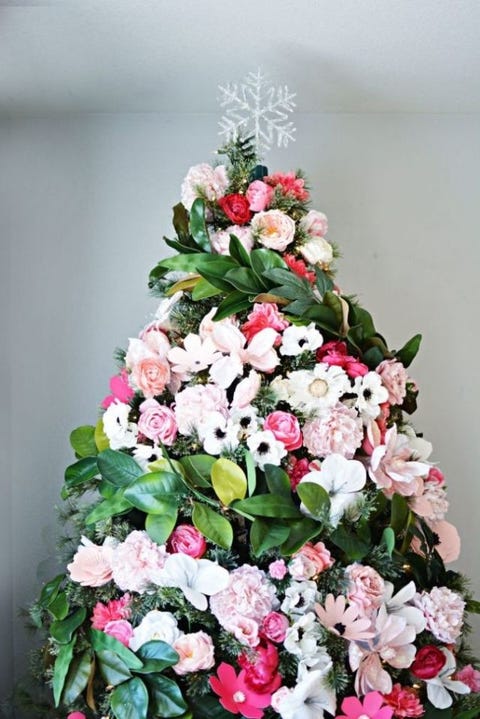 Use Them for Tree Filler
This impressive Christmas tree is filled with two types of fake flowers (paper and fabric) along with faux magnolia garland. It's an especially great idea for artificial trees that are a little on the sparser side.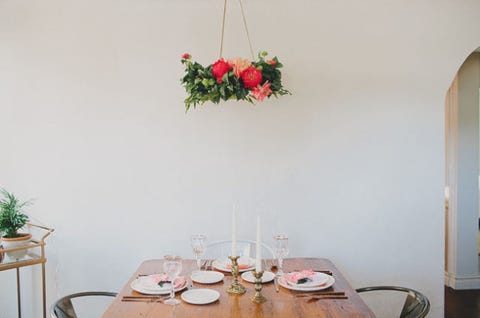 Hang Them Overhead
Create a floating focal point by suspending a floral wreath above a table. Here, a mix of artificial greenery makes a robust base for bright pink faux blooms.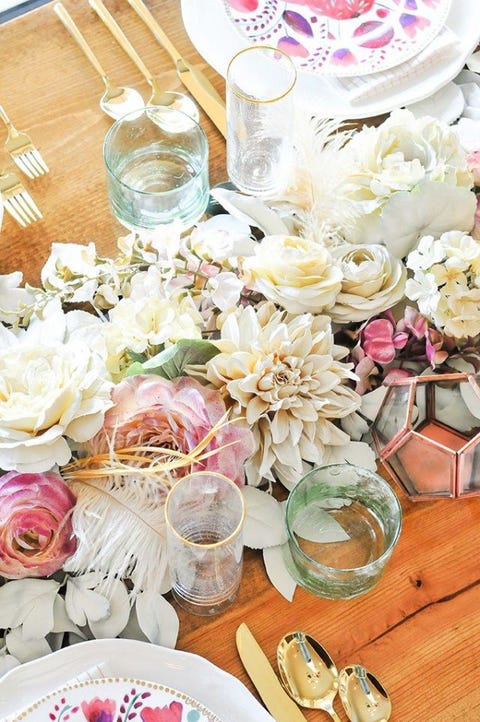 Use the "Heads" for a Runner
A bouquet of fake blooms gives you a bunch of blooms to work with, which can cover a surprising amount of table space. This luxe runner would cost hundreds to replicate, but with faux florals, the price can be quite reasonable.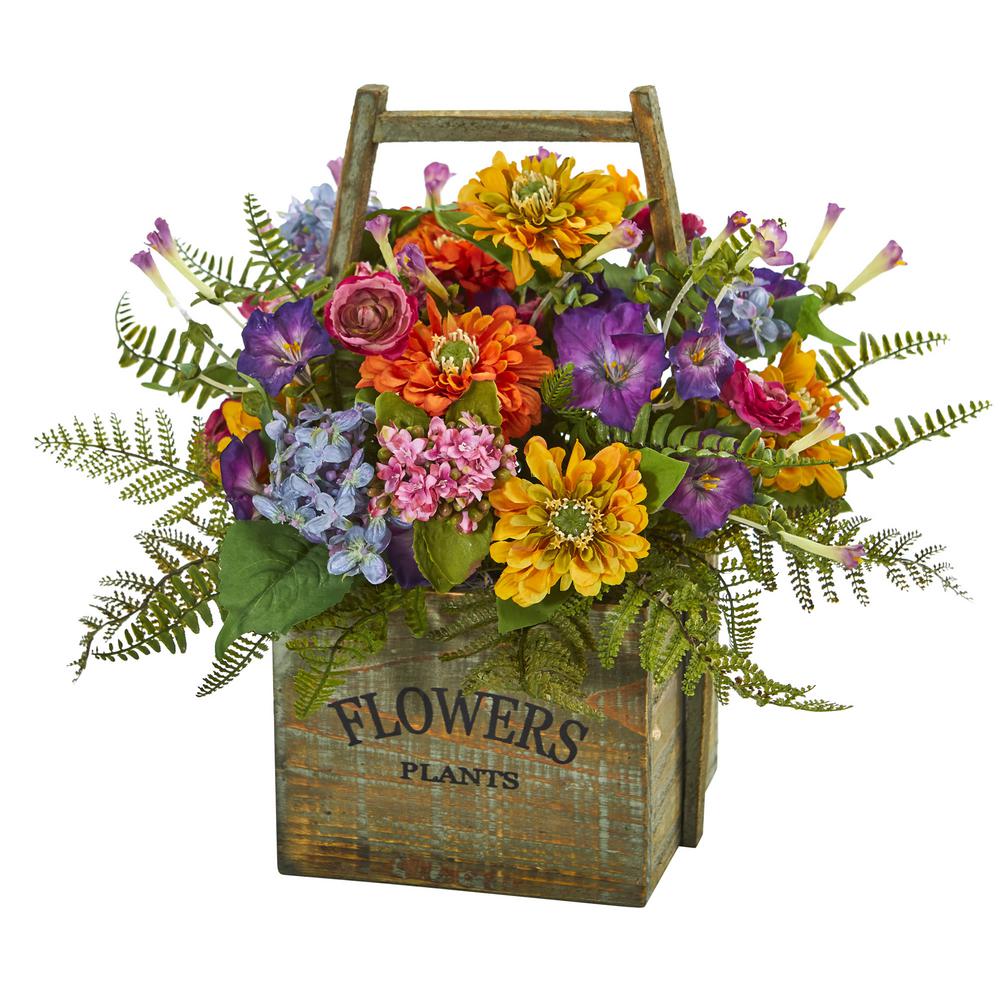 Try an Alternative Container
Fake flowers give you a lot of freedom to make arrangements that would be difficult to create with real blooms. Just think of the wide range of possibilities for containers, like using a fun vintage tote instead of a traditional vase or wreath form.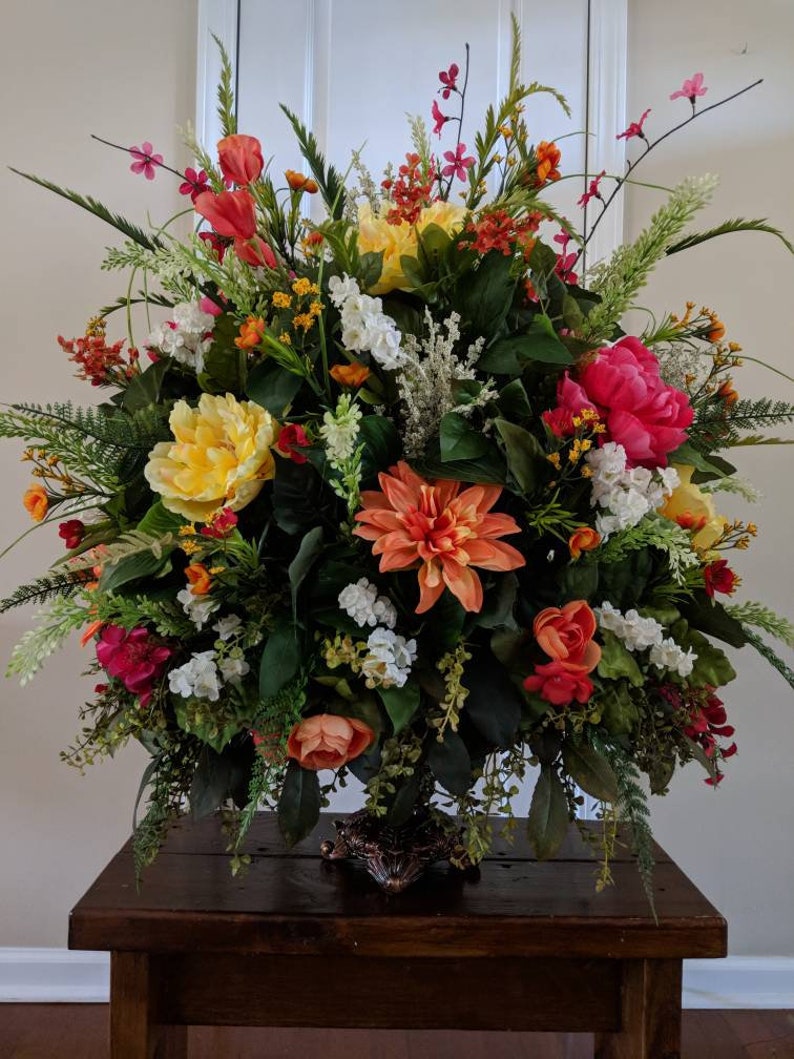 Go Big
Embrace the bigger, bolder, and more colorful look of faux blooms by displaying them as-is to add a surprising element to everyday spaces. Here, huge flowers add a whimsical element to a luxury end boutique hotel in Phoenix.
---
FOR ALL OF LIFE'S OCCASIONS